The World Needs More Drummers
---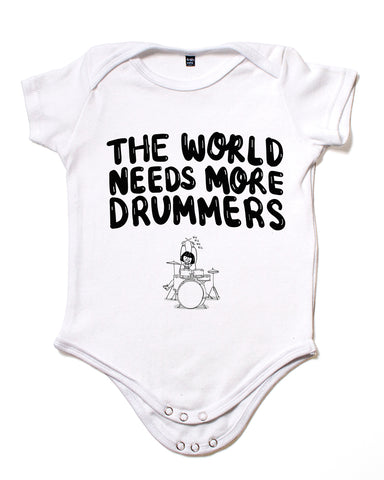 When 9 year old Japanese drum prodigy Yoyoka Soma appeared on Ellen, to perform a song by Foo Fighters, she was treated to a special video message from Dave Grohl who admired her talent and signed off with a passing comment that "the world needs more drummers". This comment however struck us, and the image of this very shirt hit us like a lightning bolt! So we commissioned the super cool LaMona Studio to realise the idea.
NOW AVAILABLE FOR ORDER. LIMITED TO AN EDITION OF 100.
With the love of drums and being in a rock band being very close to our hearts over here, we want to try find a drum academy or drum dept of a music school to support, so if anyone has any suggestions, please email us on redteamgonetwork@gmail.com
IF YOU'VE ONLY JUST ARRIVED, please see our Size Guide & Shipping Policy, as well as what we are all about and why we can be trusted.
Related Products
---