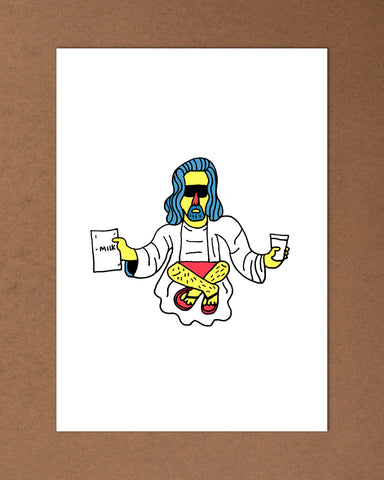 Limited Edish has partnered with Johannesburg based indie cinema The Bioscope to curate an ever expanding collection of commissioned or officially licensed cinema themed illustrations. Works are also available to purchase at the cinema.
Limited to an edition of 20.
ARTIST:
Nicholas Nesbitt is a Johannesburg-based creative specialising in Illustration, Digital Design, Writing and Sound Design.
Size: A3 
Paper: Felix Schoeller True Fibre 200gsm
Enjoy more of Nicholas' work here.
Related Products
---