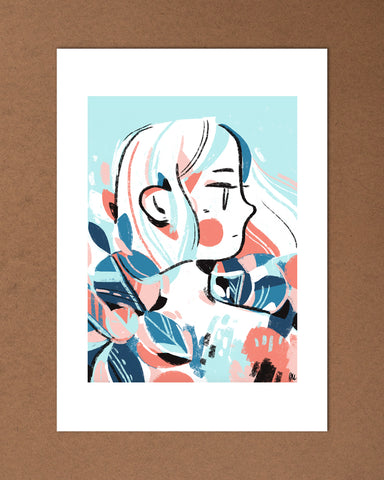 Kirstin Uken is a Johannesburg-based graphic designer and illustrator who loves to work in ink as well as on screen.
Her style is inspired by her faith, as well as a love of graphic novels, Japanese animation, and fashion photography.
Aiming to bring a little bit of light and fun to the viewer, Kirstin's illustrations manage to capture the subtle expressions and gestures that make us human.
Limited to an edition of 10 
Size & Paper: A3 print on Felix Schoeller True Fibre 200gsm paper.
Related Products
---