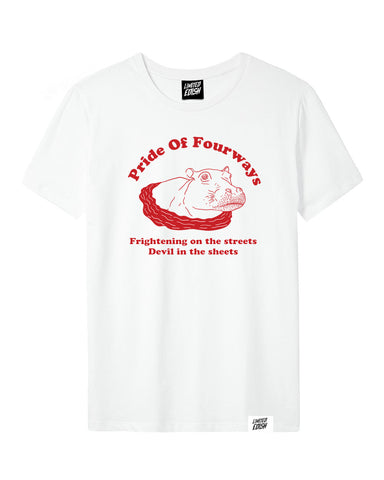 There is a Hippo at large in Fourways!
Since December 2020, suburban neighbourhood Fourways in Johannesburg has reported that a rouge hippo (considered the world's most dangerous animal just btw) has calmly been walking the streets! It's appeared at petrol garages and in peoples' pools, and apparently seems pretty chilled about it all, despite being in Fourways of all places.
Artist and Limited Edish collaborator Jonny Smith thinks we should get behind this guy, and so he whipped this up quick to show some support for this unusual vagabond.
ORDERS ARE NOW CLOSED.
IF YOU'RE NEW TO US, please see our Size Guide & Shipping Policy, as well as what we are all about and why we can be trusted. 
Related Products
---