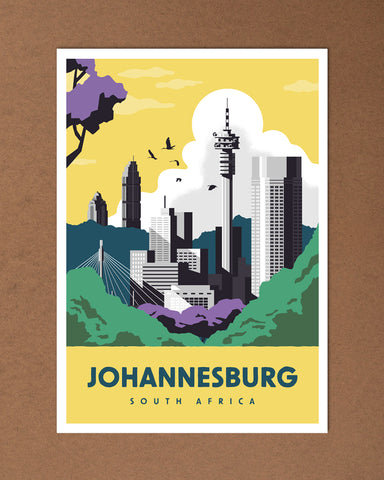 We noticed that one could seemingly buy a cool illustrated print of almost every major city, except for our own Johannesburg! So we decided to make one ourselves. The talented guys at Paper Snap Studio nailed our vision and brought it to life!
After a successful sold out first run, we're back with a new edition! This ver2 features a new colour variation and a flock of our favourite Joburg alarm clocks!
A3 - EDITION OF 100 (available online and in store)
A2 - EDITION OF 50 (available online and in store)
A1 - EDITION OF 25 (only available in store)
IF YOU'RE NEW TO OUR STORE, please see our Size Guide & Shipping Policy, as well as what we are all about and why we can be trusted.
Related Products
---