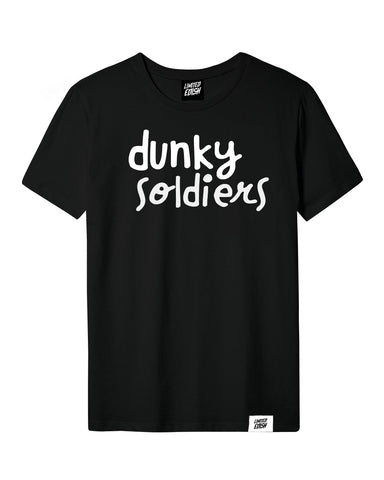 This one is for those special few who appreciate a mid-morning bennie and mimosa.
ORDERS NOW CLOSED. THANKS FOR ALL THE SUPPORT.
Dunky Soldiers is our ever growing breakfast club dedicated to the celebration of the egg breakfast! Thats right! Born out of the hungry stomachs of Limited edish owner Russell Grant and fellow creative entrepreneur Matt Suttner, follow reviews and join a future meet-up over at @dunkysoldiers on instagram. Check out all the Dunky Soldiers releases here.
IF YOU'RE NEW TO THIS, please see our Size Guide & Shipping Policy, as well as what we are all about and why we can be trusted.
Related Products
---