Willem Van Den Heever - Sound in Sea #2
---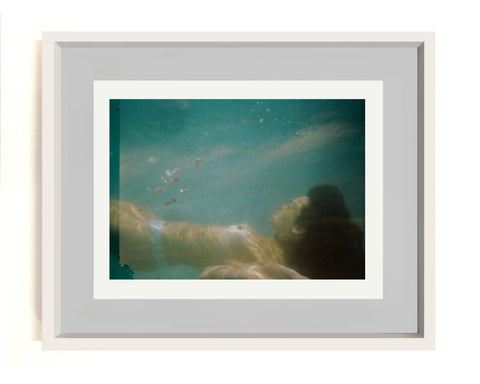 Celebrated up-and-coming South African photographer and filmmaker Willem Van Den Heever's recently exhibited 'Sound in Sea' framed pieces are now available for purchase right here.
One roll of 35mm film intentionally double exposed through two separate cameras. A visual representation of an escape from the outside world to a state/universe of accord.
Specs:
Signed A3 print. FRAMED as shown in image.
PLEASE NOTE that this is a framed work and is located in Cape Town, so some shipping conditions will apply. You will be contacted directly after the purchase, and a pick up point close to you might need to be co-ordinated, or more might need to be charged. No more than R150 in total. For more information, you can contact us directly at redteamgonetwork@gmail.com 

Related Products
---