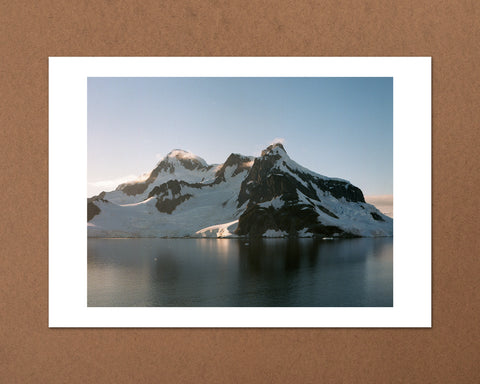 EDITION OF 1.
SIZE: A3 unframed.
When you were sitting in traffic, Willem Van Den Heever has been living his best life as an expedition filmmaker travelling the world for the past two years. From the Russian Far East to Antarctica, Willem was able to visit some of the planet's most remote and extraordinary locations. Documenting his story and adventures primarily on analogue film stock, he is busy putting together a photo book entitled 'Strange Places Forgotten Faces' to show a glimpse of these places to the world.
Opting to self publish, and with all his travel plans now completely halted, he needs to cover all the initial printing costs himself. Once ready, the plan is to launch the book together with an exhibition to show some of his favourite photographs in limited edition prints.
We have decided to team up once again to do this special limited run on a few pre-release prints in order to help cover some of the book's printing costs. For now there are only 15 prints available, all in A3 size, signed by Willem, and only one print per photograph.
Related Products
---