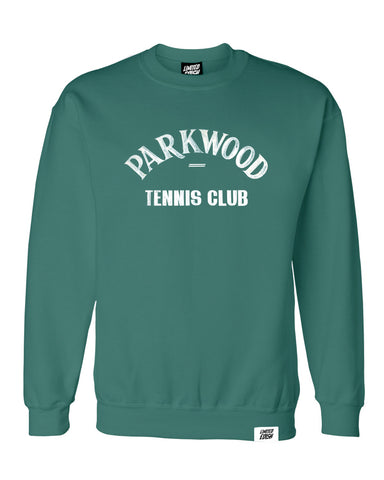 Every winter, Limited Edish will be releasing new designs and some old favourites as sweaters. It would be an honour to keep you warm this winter!
We spotted an old hand painted sign by the tennis courts in Zoo Lake, Johannesburg. Further investigation showed that this tennis club is sadly no more. Wanting it to live on in all its glory, we have adapted it for our new emerald green sweaters.
ORDERS NOW OPEN. LIMITED TO AN EDITION OF 100 SWEATERS.
If anyone has any more information about the club or previous members, please get in touch. Our email is redteamgonetwork@gmail.com
IF YOU'RE NEW TO OUR STORE, please see our Size Guide & Shipping Policy, as well as what we are all about and why we can be trusted. 
Related Products
---