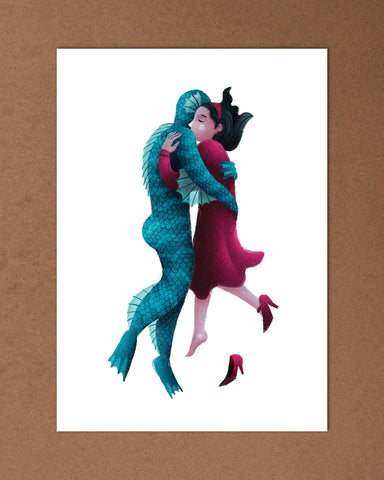 Limited Edish has partnered with Johannesburg based indie cinema The Bioscope to curate an ever expanding collection of commissioned or officially licensed cinema themed illustrations. Works are also available to purchase at the cinema.
ARTIST:
In an ever expanding world of illustrators, Imile Wepener's unique style of bright colours, horned characters, and mythic creatures has made his work stand out. So its no wonder that his homage to Guillermo del Toro's 2017 masterpiece 'The Shape Of Water' came out as well as it has!
Size: A3 
Paper: True Matt Hi-White 230gsm
IF YOU'RE NEW TO US, please see our Size Guide & Shipping Policy, as well as what we are all about and why we can be trusted. 
Related Products
---